Longhampton Halt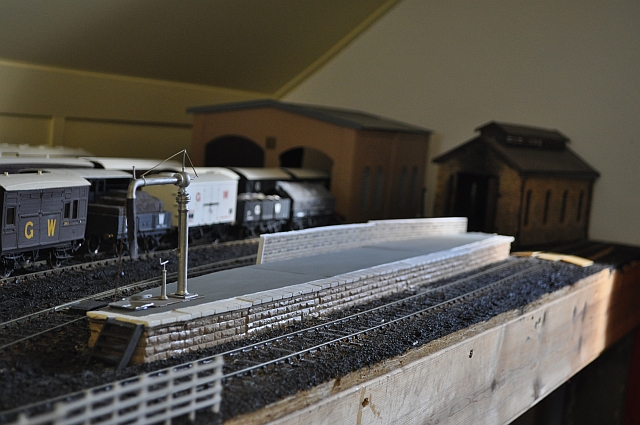 The engine shed has been moved over to the siding directly behind the new platform. Just debating what to put at the back of the platform, (using a wall at present).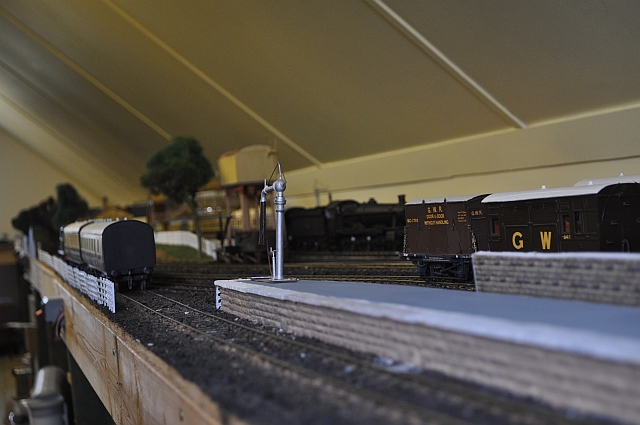 Once commissioned it will require single line working and as it shares the line to the sidings and goods shed it will make for interesting working. Decided to paint the platform front edging in light stone as I used up bits of old plaster edging of different colours. Once dry I will experiment with dry brushing the stone to enhance the relief. If it proves successful I will apply this to all my other platforms on the layout.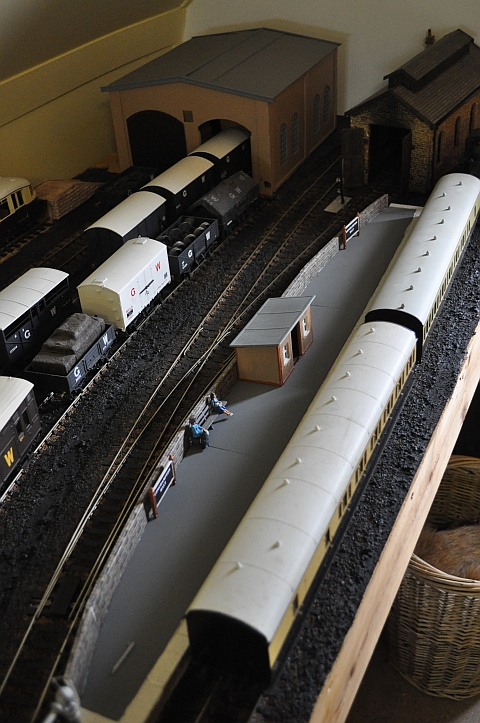 Finished the wall using the printed paper technique described elsewhere pasted onto whiteboard. The station nameboards are whitemetal kits from Duncan models. The waiting shelter from Invertrain. Access to the platform is via the ground boards at the far end of the platform. The idea is that the travelling public can cross to catch a local train.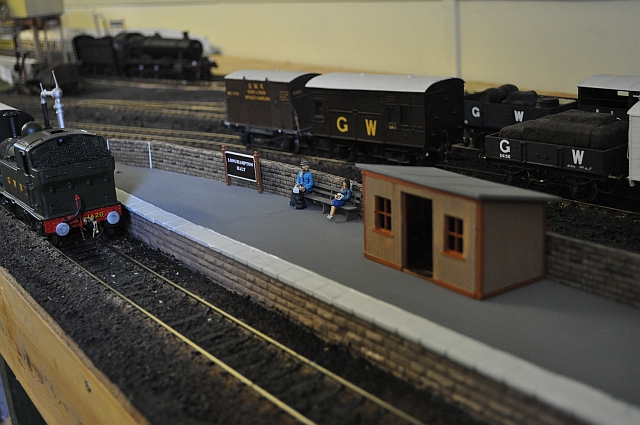 The shelter is a pretty standard affair resin kit. Just remains to finish off the fencing on the edge of the model. Other bits and pieces will follow in due course. But this now allows a 'B' set to travel the 'single' line to the mainline and onto the large terminus. A single line working set will be positioned up near the signal box at the end of this stretch of the line at a later date. Also signals will be provided again later on.
Creating a Halt at the end of the line