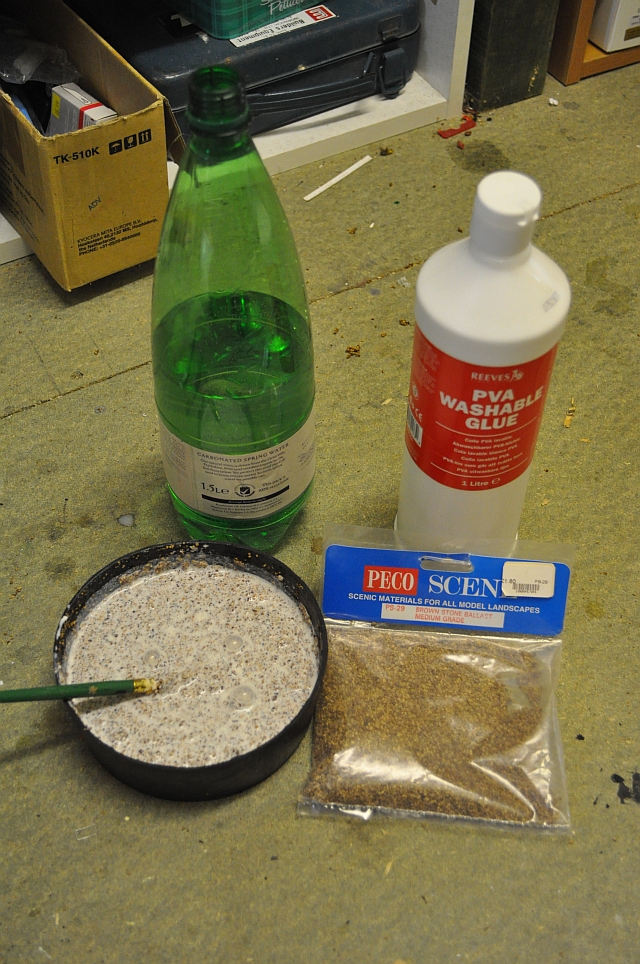 Starting with the ingredients
water
PVA, (the clear more expensive sort)
a mixing bowl, (I use a rubber one purchased from Squires)
Medium grade brown ballast, (PECO PS-29 for sidings)
oh and two palette knives a large one and a small one

Method:
Take One and a half bags of ballast and pour them into the mixing bowl
Add a little water
Add neat PVA, (I used to use Reeve's but they don't make it/sell it any more so another good quality PVA that dries clear is what I use now),
make up a 'porridge' of the solution, (not runny).
This glue dries clear so you won't see it once its dried overnight.
I use this porridge mix in different ways as you will see later on.